Let me begin with the usual disclaimer that I have no idea what I am talking about and have no data to support any suggestions that I will make.
Now that we have gotten that out of the way, let me ask the question whether it might be possible that we see more "hidden gens" among the Carreras, than say among the Autavias. The "gem", of course, is a nice dial, "hidden" under a terrible crystal.
Maybe it's just a coincidence, but over the last few months we have seen several Carreras that look like absolute beaters, but underneath the nasty looking crystal, there is a beautiful, near mint dial. Is it possible that the outer bezel on the Autavia serves to protect the crystal (so that the bezel gets beaten up, but the crystal will remain in better condition)? Or the geometry of the watch / crystal?
Exhibit A of these hidden gems is the Carrera that MentaWatch bought last week on a fast BuyItNow. I would bet that others looked at the eBay listing, and backed away, because the dial rough. Look at the numbers "120" and "135" on the Tachymeter scale -- they look dead / faded on the eBay listing, but much better under the new crystal.
So is there an explanation? Or is it an anomaly? Or am I just imagining that we are seeing a lot of these Carreras (realizing that we are dealing with small sample sizes, of the Carreras and the Autavias)?
Jeff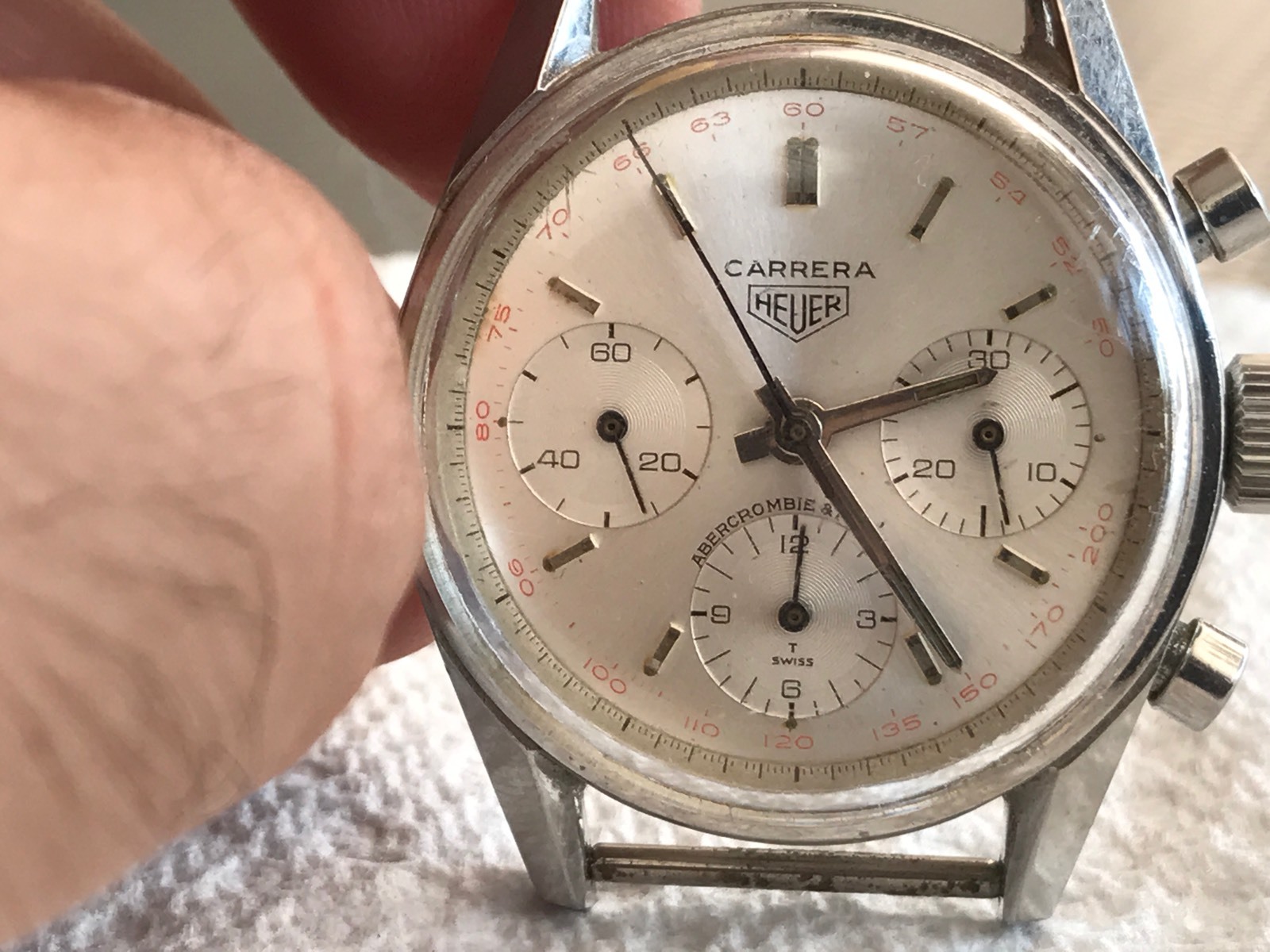 +++++++++++++++++++++++++++++
: ...there has been little available in many months.
: Just a look at the last 6 months of Hodinkee vintage offerings
: shows a complete lack of nice desirable chronographs. In the
: past they always had at least one or two nice examples every
: month...but starting about 6-8 months ago, they have been
: replaced with other options.
: I think the Carreras have seen a steady rise though over the past 5
: years....every month reaching new highs.