Another example of Bullitt case, with pushers opened in back like Schmitz!
All in 142xxx serials!
: It all started a few days ago when a friend who helps me source for
: watches (Omegas, Rolex, Seikos but a greenhorn when it comes to
: Heuers) told me he had an incoming Heuer. I told him as long as
: it was in good condition, I'd be interested. All along I thought
: this was a regular Viceroy or a 2446C since several of these
: pieces show up in these parts of the world. Yesterday, I got a
: call from my friend who told me that the owner of the watch was
: already willing to sell it but the problem was he was 2 hours
: away by plane. I asked him if the watch included the bracelet
: and he said yes. I immediately gave him an offer for the
: equivalent of a GF bracelet plus a small percentage for the
: watch- whatever it was. I just really wanted the bracelet to
: complete some of the pieces I have. Safe to assume he didn't
: know how much these bracelets go for these days. Today, the
: owner of the watch had actually taken the first flight out to
: deliver the watch. When my friend called to let me know that the
: watch had arrived. I asked him to describe to me over the phone.
: OC-TAY-VIA was the model. He couldn't even pronounce it right. I
: asked him for the color of the dial. He said WHITE! My heart
: started beating fast. Sheepishly I asked him if by chance there
: were any blue accents to the watch. He said YES!
: In less than an hour, we had met up to complete the transaction.
: And the rest is history. Here's my latest find- an 1163T Mark 3
: (I think). The GF bracelet is correctly dated 2/ 69 with
: "HLD" endlinks. Ridged markers on the dial, flat, wide
: "V" on Autavia, 142XXX serial. Another bonus was the
: bracelet as it appeared unused. It was still very stiff and
: didn't have any stretch at all. Apparently, the owner didn't
: like it since the day he got it so he replaced it with a leather
: strap.
: The dial didn't have any marks at all except for some patina that
: was even all throughout
:
: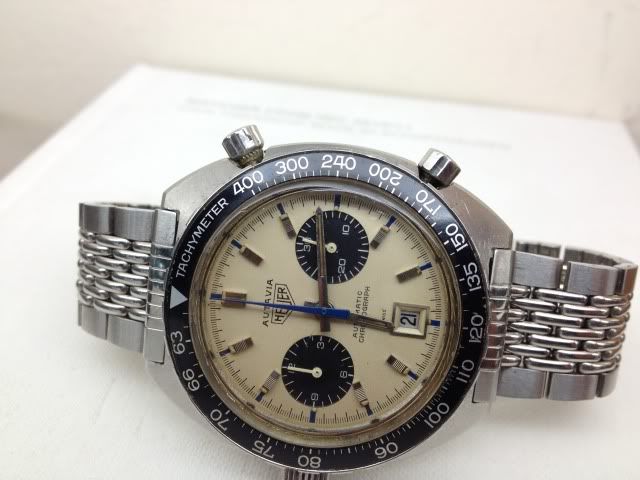 :
: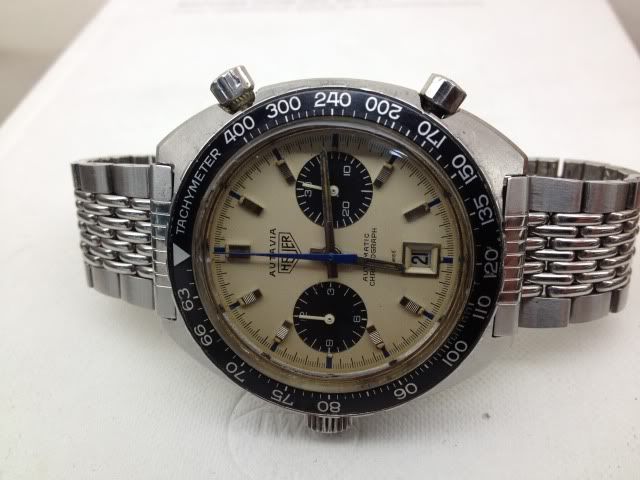 :
: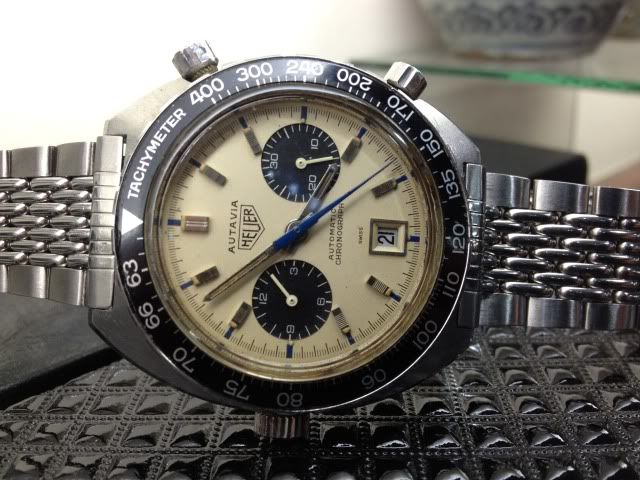 : The movement was very clean
:
: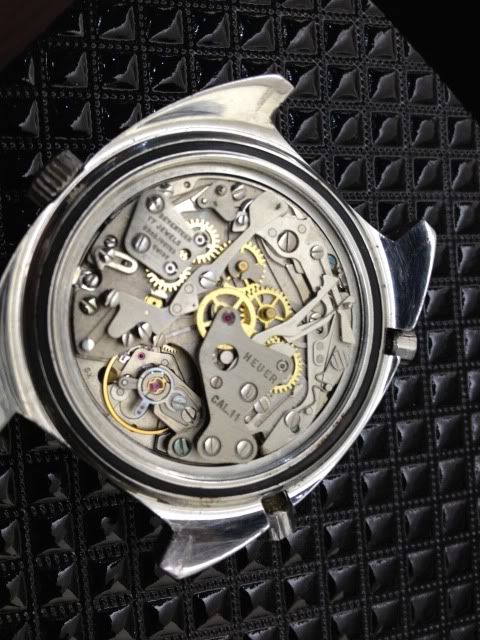 : The original bracelet was practically unused. No stretch at all and
: can support the watch with the clasp partly folded
:
: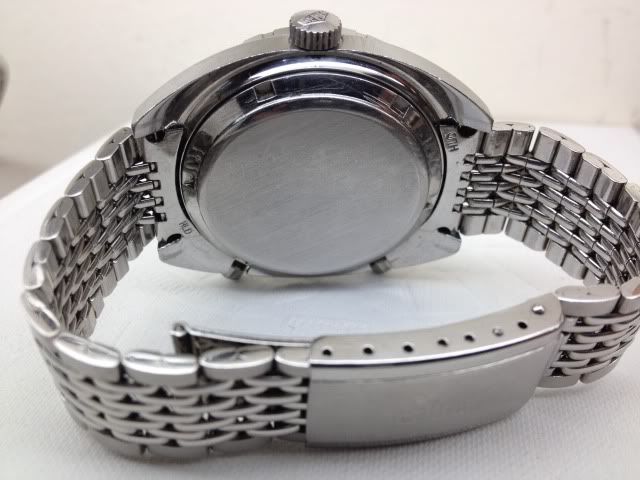 :
: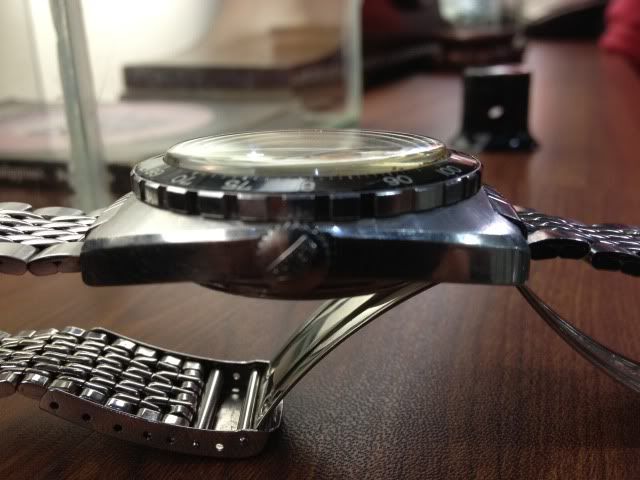 :
: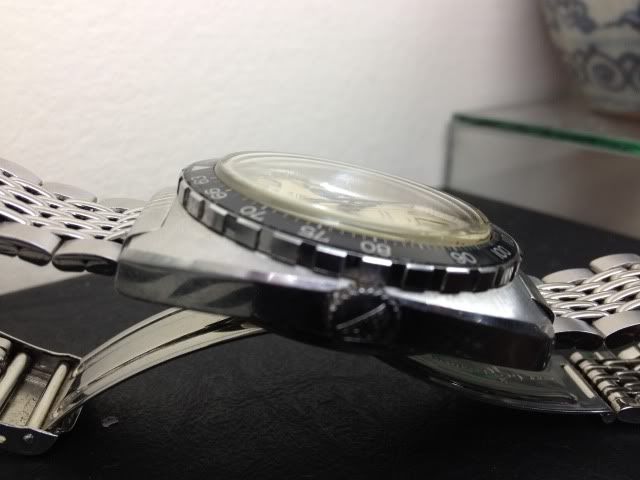 :
: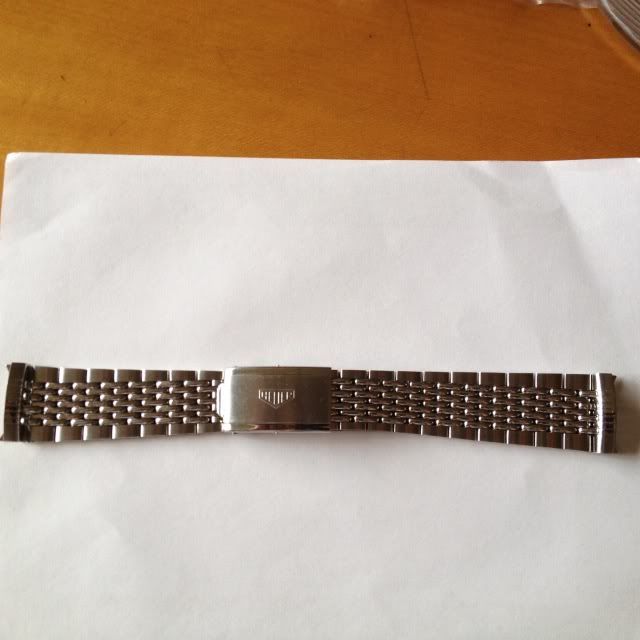 : Thanks to OTD for fueling my passion to collect vintage Heuers
: especially Jeff, Amer and Rich C. for being patient enough to
: answer my questions every now and then