So Would It Be Fair to Conclude . . .
So would it be fair to conclude that the 1163 "White Boy" / "Great White" was simply the predecessor of this 11630 (in a 1163 case), with paint on the registers that has faded / aged to chocolate? Of course, the 1163 had the Viceroy style hands (brushed steel, with colored triangular tips), rather than the full-on orange hands.
Thanks,
Jeff
++++++++++++++++++++++++
: Here's my bright white 11630
:
: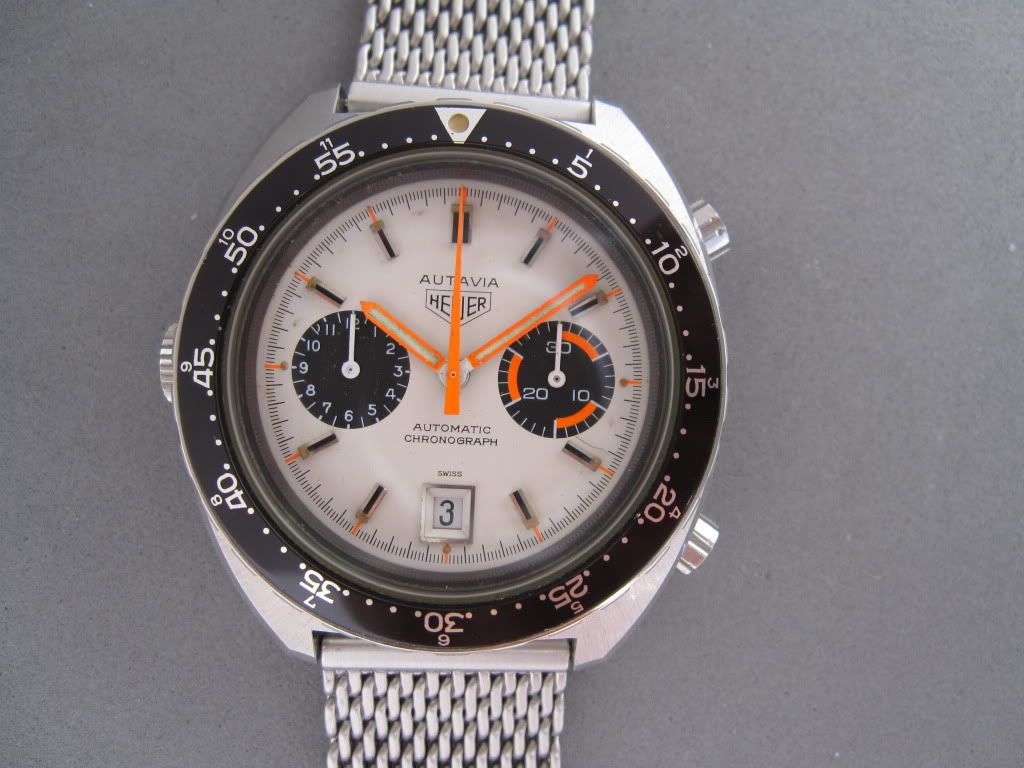 : I love the Orange hardware against the white background.
: Cheers - Darren