Learning About the Enicars . . .
Yes, I realize that these are entirely different. Perhaps my question sounds like the guy who asks about the difference between the very first screw-back 2446 Autavia, with the larger registers, and the last of the 2446C models . . . only the name is the same.
I never realized that the first of these Enicars were so prized. I am probably coming too late to the party.
To me, the beauty of this model is that Enicar takes a relatively small movement, and makes it look perfectly at home in the larger case. Of course, it is the Tachymeter track that allows this visual trick -- the dial looks perfect, even though the registers are relatively close to the center. The Tachymeter track fills the "extra" space.
Thank you for this information and, of course, the beautiful images.
Jeff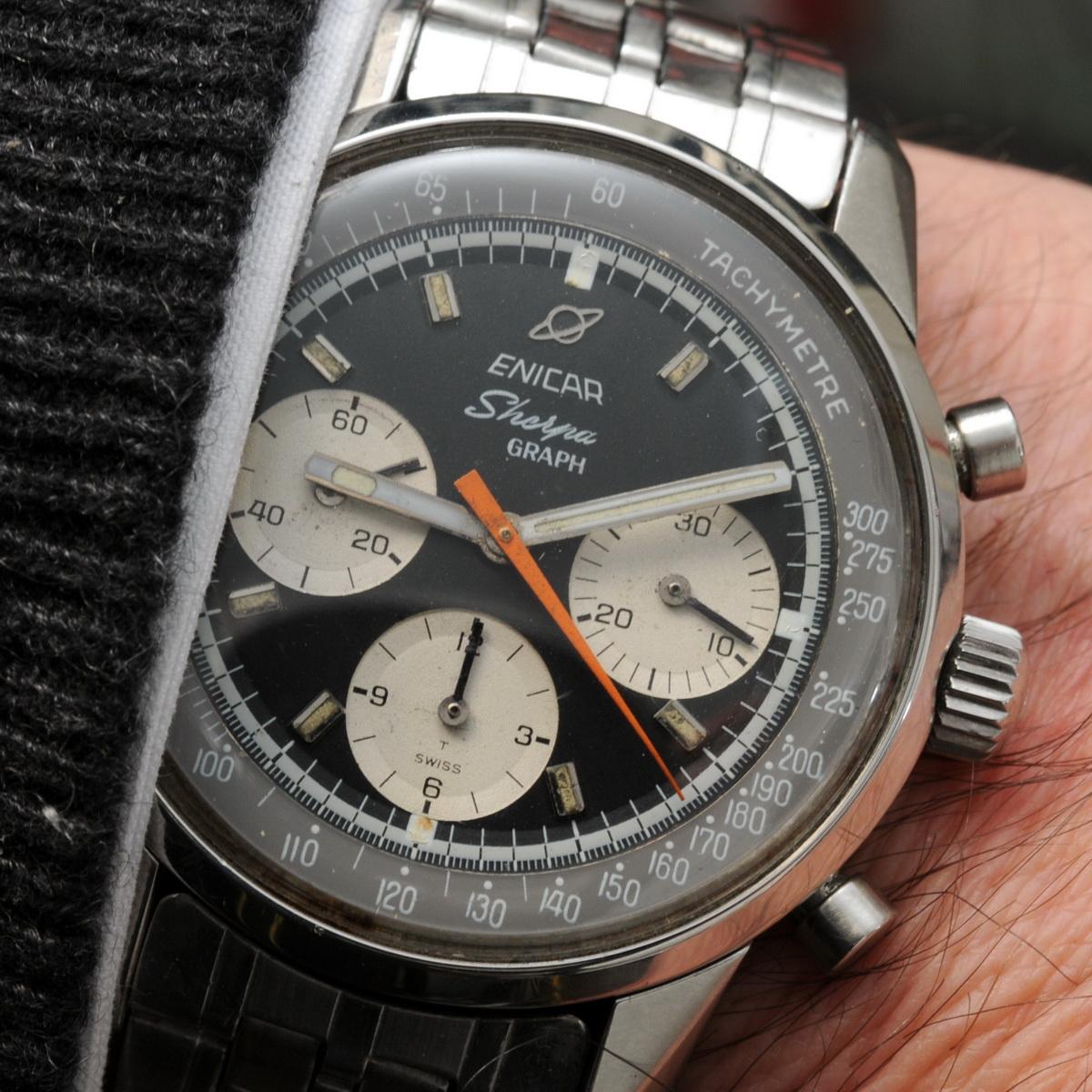 ++++++++++++++++++++++++++++
Hi Jeff,the two Enicars posted by you are completely different models.
First of all, older is really a grail,extremely rare and beautiful.
Look at the dials,you will see more different details.
The calibre is completely different:top finissage for older,more "economic'' for last one.
Anyway,two great and loving watches,
For one like yours,a guy asked me 6000 euros.
And congratulations,Jeff,for your choice.
A Jim Clark watch is something special.