Paid my Ug nina rindt in 2010 900 euros...
: Not knowing, only guessing about earlier and later executions I
: found this early Enicar Sherpa GRAPH ref.
: 072/001: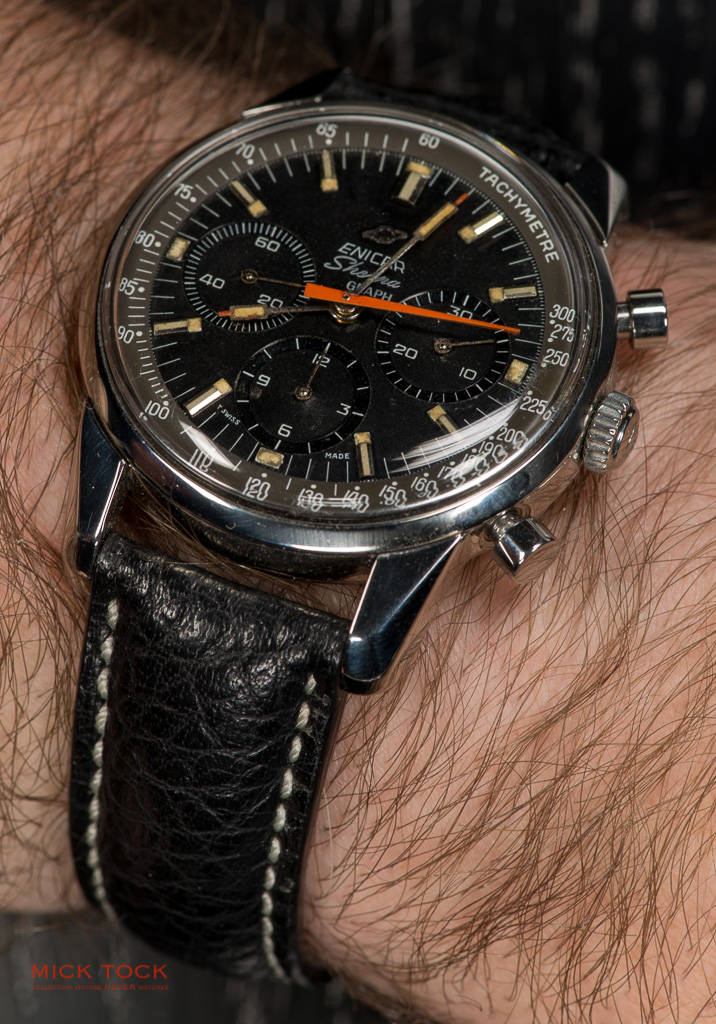 : I love these thin hands with the massive paddles corresponding to
: the indices, capped by red tips. The Heueresque chronograph
: second hand seems to be correct, I saw it on other examples of
: this model, too.
: Cheers,
: Mick