Have a look here --
https://www.watchswiss.com/product/autavia-watches-of-switzerland-anniversary-edition-leather/
Like the Harrods LE, my reaction is a big "yawn". If you want to play with the colors of your Autavia, why not just go to Bamford? OK, so perhaps this one will be less expensive than the Bamford models.
This one could have been more interesting with a blue bezel, but . . . ? ? ? Presumably, the cost of producing a new bezel was prohibitive.
OK . . . so we'll see how this one goes. I'm not expecting to see these on eBay tomorrow, with the big price premium.
Jeff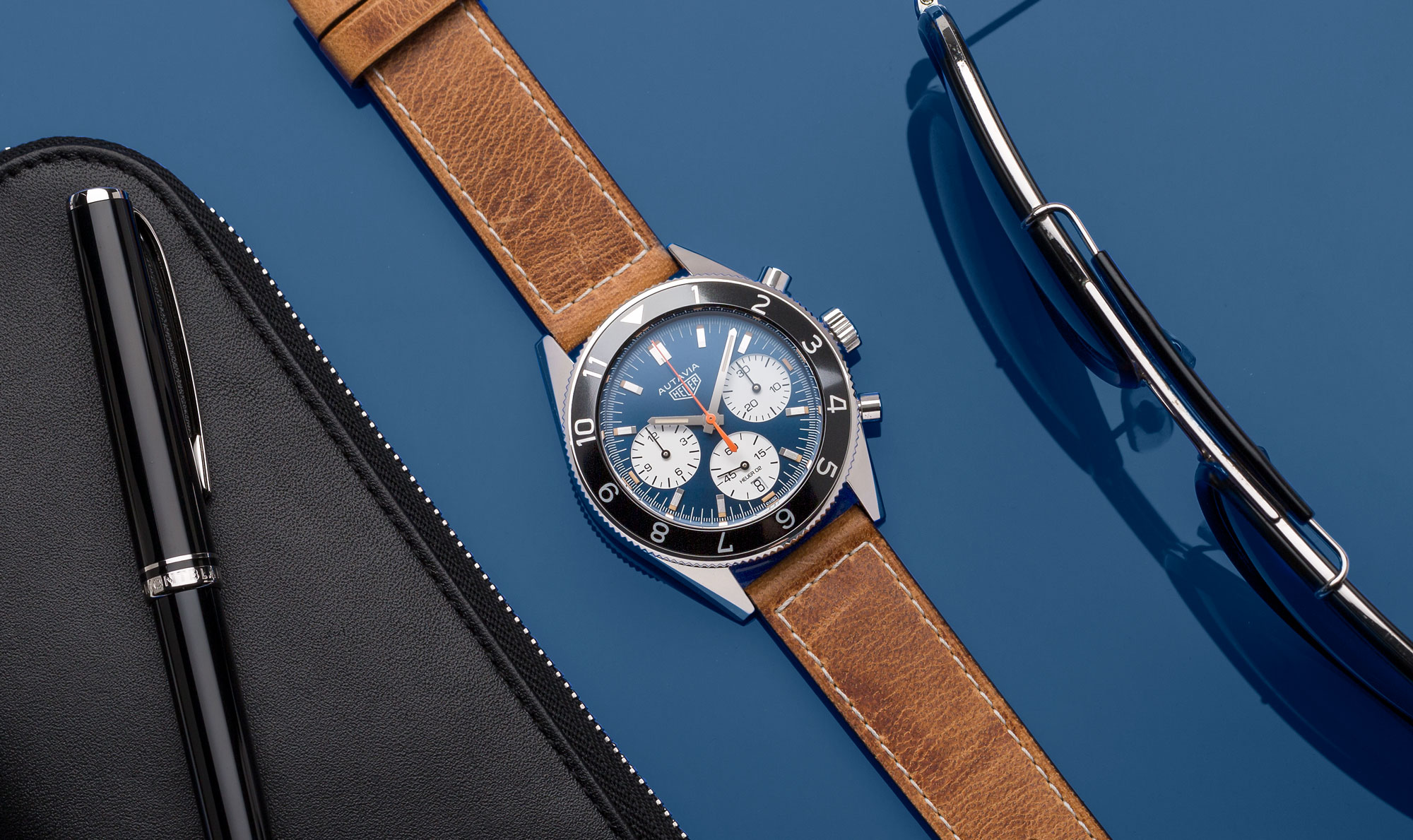 +++++++++++++++++++++++++++++++++++++
: Posted on Instagram, by Watches of Switzerland --
: https://www.instagram.com/p/BnH2W80HUaD/
: "Launching tomorrow. A world exclusive limited edition of only
: 150 pieces only available in Australia."
: It would appear to be the next Limited Edition of the Autavia. Or
: will they be clever (and get on the coattails of the Hodinkee LE
: Skipper), by calling it a "Skipper"?
: Reactions, please?
: Jeff
:
: