For the longest time, I hated the nicknames refused to use most them, in any setting. Of course, nicknames like "McQueen" and "Siffert" seemed OK.
In recent years, I have come to accept them / use them as appropriate [at least "appropriate" in my own mind].
This dial has always been the "dots and dashes" Autavia, again in my own mind. I'm not here to campaign for it, but hey . . . if it gets the watch into the $50,000 range, I'm game!!
Jeff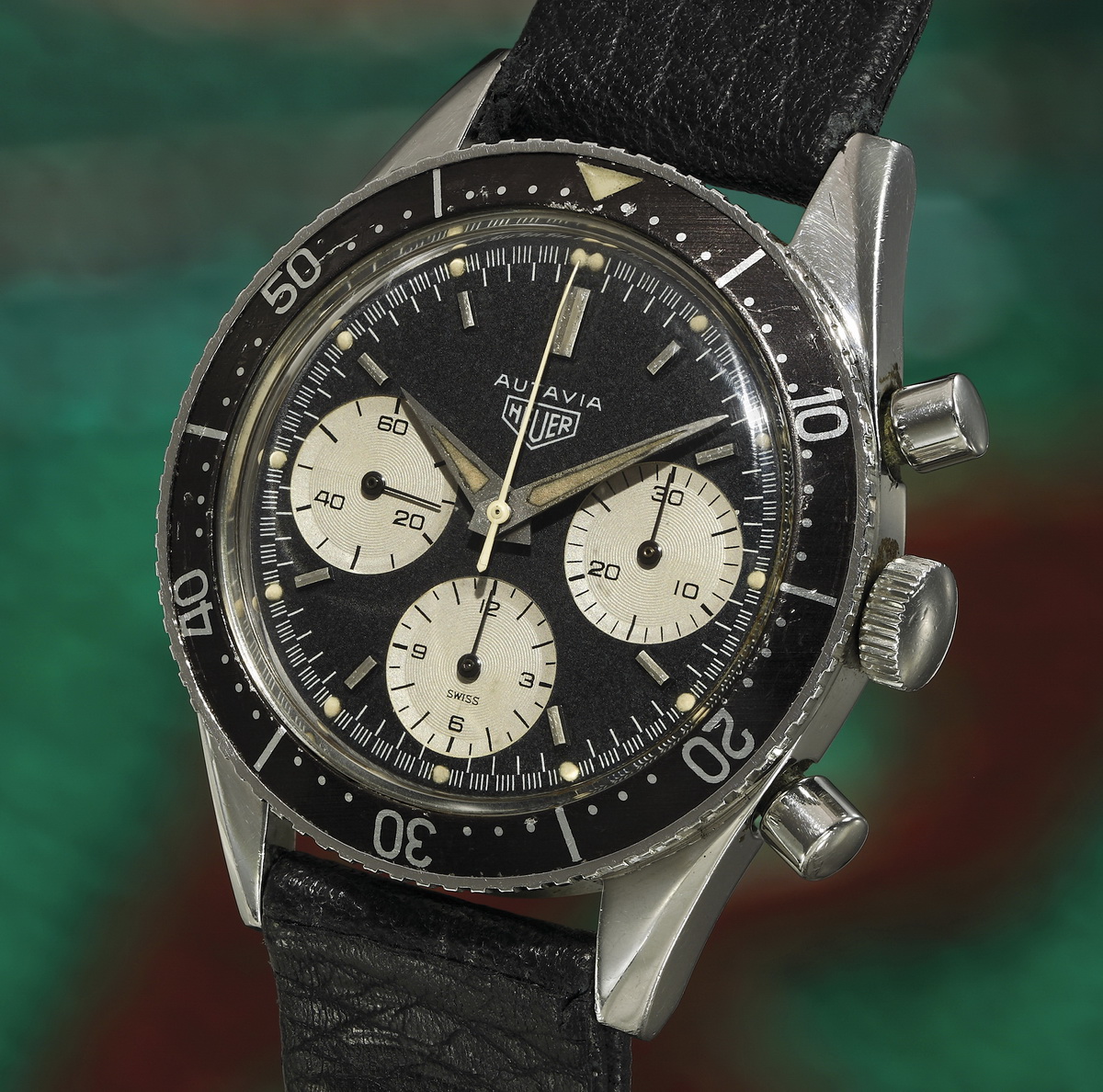 +++++++++++++++++++++++++++++++++
: My quick and dirty analysis...take with a grain of salt, and I
: follow the Carrera market more closely than Autavia
: Best Bargain: Lot 11, Carrera Dato 3147N Indy Dial, 32,500 CHF,
: brought potentially only a 100% premium to a standard 3147N,
: after we saw the Christies Indy Autavia realize nearly $200,000
: USD and the Rarebirds 3147N Indy listed at 98,000 EURO (did this
: sell?)
: 2nd Best Bargain: Lot 36, Autavia 2446 2nd exec, 32,500 CHF, for me
: this is the most beautiful screw back, I can see it selling back
: of the 1st Exec but why the Rindt? Maybe this watch needs a
: nickname too.
: Lot I would have kept: Lot 16, 2447 Carrera Yachting, 58,750 CHF,
: there are other Carrera Yachting dials out there, but this one
: has the LOOK
: Watch that would have sold for the same price privately: Lot 35,
: Carrera 7753SN, 17,500 CHF, I think there would be unlimited
: demand for this watch, with bracelet, at this price. Clean,
: simple, legible, best vintage bracelet.
: And some thoughts:
: Lot 1 the Eggshell Carrera 2447 performed very well, where does the
: early silver script 2447N hammer in this auction? I thought Lot
: 8 the tropical 2447SN would have performed a little better, but
: the market has spoken...collectors are paying more for the
: cleaner dials of the 1st exec 2447.
: Lot 25, Autavia 2446C GMT Full Set, 27,500 CHF, big premium for the
: full set, something we see so rarely.
: Most of the automatic Autavia cushion cases performed close to
: estimate. Feels like the market has been soft on them in the
: past year, especially here in the US. Manual wind Autavia
: cushion cases continue to perform well at auction and privately.
: Thinner case, theoretically more robust movements...